Global eDispute Resolution.
way to resolve
your disputes.
We add technology to our expertise, to make any resolution an easier experience.
We can resolve your dispute through Arbitration or Mediation.
Who we are?
GEDR is a platform offering online dispute resolution services for both individuals and companies. Our mission is to provide our customers with a fast, easy and cheap way to solve legal disputes online in alternative to courts.
GEDR believes in new technology empowering human skills, not replacing them. This is why we put at your disposal our embedded technology and a team of experienced arbitrators.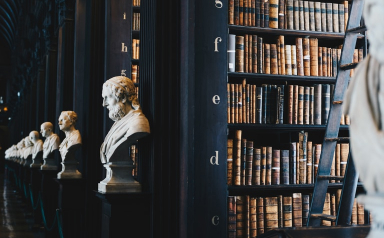 What we do?
We solve your legal dispute with arbitration or we settle it with mediation. We do it faster, easier and cheaper than traditional courts or mediation centers.
Faster
It takes years to finally settle your dispute before a traditional court. We can do it way faster online within 3-6 weeks.
Easier
You just need to give us all the information about your dispute and we will do all the rest for you.
Cheaper
You dont have to pay a lawyer nor travel costs...you only pay a fixed fee that will be reimbursed if you win!
As we care about our customers and we are aware of their business needs, we offer two different solutions for solving your dispute. Try it know
How we do it?
We managed to establish a perfect balance between machine and human expertise.
Our smart technology designed together by tech and legal experts boosts the performance of professionals working on your case. We use automation tools to guide the customer through the platform and make the user experience easier and faster, providing the highest standard of security for your data.
Our platform combines the speed and efficiency of the machine with the skilled knowledge of a lawyer, in order to deliver you a fast, fair and final resolution to your dispute, enforceable before public courts.
Why choose GEDR?
Our online arbitration platform is less costly than traditional arbitration or litigation and it is much faster.
Upload Arbitration Clause
How to protect against future risk easy and free.
Click-to-copy contract language
Click and copy the provisions or download our PDF contract templates to proactively modify your dispute clause language.
Paste these provisions into your contracts
Simply paste to insert the copied language into your 'Dispute Resolution' contract clause — or use the templates for future contracts.
Sign and sigh — risk mitigated
Remove the unknown complexity of court and traditional dispute resolution by making GEDR platform your preferred resolution method.
Reviews
Guy Hawkins
Apr 15, 2021
"It will be interesting to see what happens to the billable hour model of legal work when GEDR becomes the norm."
Kristin Watson
Apr 15, 2021
"It couldn't be easier. You drag and drop the complaint and two minutes later you have the results. And the results are very good."
Jacob Jones
Apr 15, 2021
"The legal A.I. tool everyone in the industry has been waiting for."
Darlene Robertson
Apr 15, 2021
"Attorneys can reduce the time they spend on answers and initial discovery by 60 to 80 percent."
See more reviews